Thank You All for a perfect Label Expo 2017.
It has been a success for all of us and we are looking forward seeing you again in two years.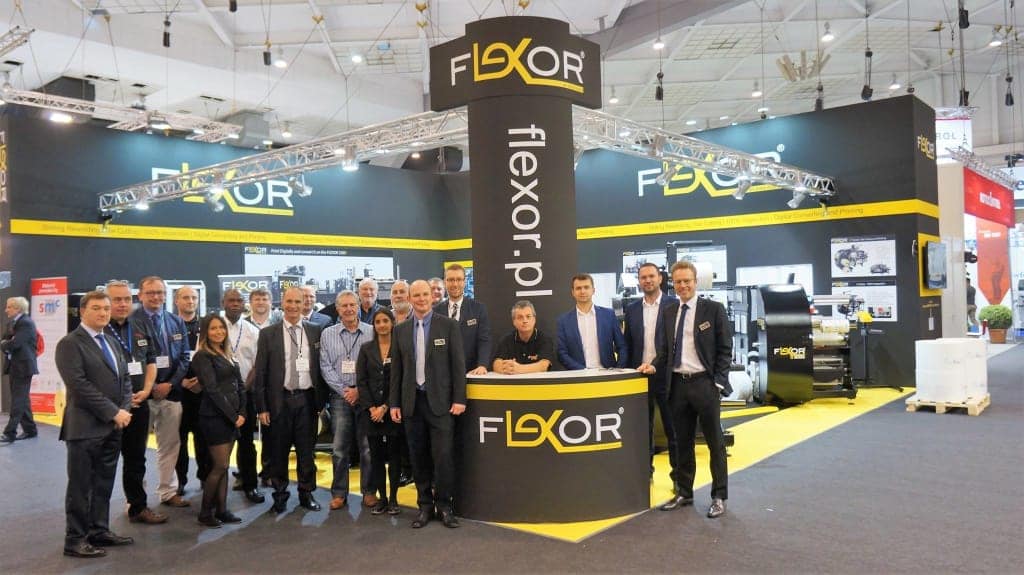 CTC's VP of Manufacturing Eddy Caprario joined the Flexor team at Label Expo Europe 2017.
As the North American agent for Flexor, CTC can help with Slitters, Die-Cutters, Inspection Winders, Digital Finishing Equipment, Sheeters, Rewind Inspection Tables, and Roll Loading Carts.
Call us at 973-228-2300 for assistance.
Thank you to all Customers, Partners and Friends for their visits toour booth during the exhibition LabelExpo 2017 in Brussels. It was a great pleasure for us to welcome all and to have the opportunityto show our machines live in production. We are happy to have met all personally and our new design of the booth contributed to more effective and pleasant meetings with our customers. This edition of the exhibition was a great success in regards to number of visitors, discussions and started projects. FLEXOR is recognizable on all continents and has received excellent feedback from its customers."
Particular attention was given to the FLEXOR xCUT Pro – compact finishing machine for digitally printed labels with working width of up to 330mm equipped with an unwind, webguide with splice table, laminator, semi-rotary die cutting station, slitting, matrix rewind and final product rewind with servo drive and expanding shaft. During the show the machine was demonstrated with a finishing speed of up to 55 m/min.
The second machine from the xCUT series was the FLEXOR xCUT for digital printing (memjet), laminating, semi-rotary die-cutting and length cutting in one run. The machine allows an economical production of labels on rolls in small batches, therefor it created great interest among customers who had not yet have the opportunity to print and finish self-adhesive labels directly after receiving an order.